Searching for the right car can be overwhelming, especially because there are so many amazing options on the market today. Below is a list (in no particular order) of the best 10 cars of 2015 to help you on your search!
1.) Tesla Model S:  This is the car to watch these days, and one of the few cars that Consumer Reports gives an overall rating of 99/100, the highest rating of any car on the market. The Tesla Model S combines the experience of a luxury car, a high performance car, and an eco-friendly car all into one stunning package. It gets an astounding 84 MPG, but one of it's coolest elements is that it's technology is designed to update, meaning that you can upgrade the technology without having to upgrade your car. If you're looking for a luxury car that's going to last, this is the best option.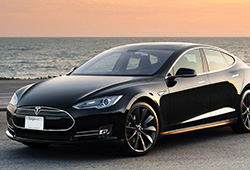 2.) Kia Soul: Despite the ridiculous commercials, the Kia Soul has slowly emerged as a stylish, refined, and practical vehicle choice. This car features a smart interior, solid build, and a 130-hp 1.6 liter four cylinder engine. Behind the wheel it boasts a tilting and telescoping steering wheel, four wheel disc-brakes, stability control, and a total of 6 airbags. If you're looking for a unique car that drives with ease, look no further.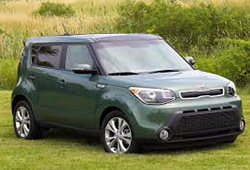 3.) Volkswagen Passat:  Although one of the more underrated Volkswagen models, the Passat has long been known for its around town flexibility. With an impressive turbocharged engine, the 2015 model also features upgraded shocks, springs, and a much more efficient exhaust system. If you're looking for a more luxurious ride at a standard price, the Passat is a sure bet.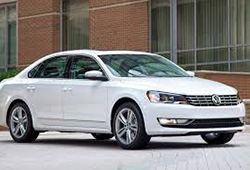 4.) Toyota Tacoma: When you think of the mainstay of the truck world, it's hard to think of anything else besides the tried and true Toyota Tacoma. It has long been the de facto car of choice for an active lifestyle; mainly because it transitions so easily from mainstream driving to off-roading. It offers the storage and power of a pickup truck, but is perfect for someone who lives an active and adventurous lifestyle.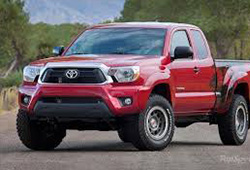 5.) Audi A7: If you're are looking for a luxury vehicle that is incredibly versatile, you'll be hard pressed to find a better option than the Audi A7. With all the amenities of a luxury car; modern interior, LED headlights, and subtle grill, this model also features two engine options and four wheel drive. Audi also only offers the only ZF 8-speed torque converter on the US market.
6.) Toyota Prius: Without a doubt, the Prius is virtually unmatched in the fuel efficiency by any other standard vehicle. The basic model gets up to 50 MPG and can travel up to a mile on electricity alone. One of the best things about how popular the Prius is, is that Toyota now produces it in a variety of options. The 2015 model comes in the original hatchback, the compact, the Prius C, the Prius V wagon, and a plug in version.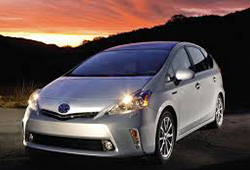 7.) Jeep Wrangler: The Wrangler is the car that comes to mind when someone says the word Jeep. The 2015 edition is no exception, bringing back everything we loved about the old Jeeps and updating the things we didn't. The new model offers a 3.6 liter V-6 torque engine, as well as four wheel drive, ample ground clearance, and nimble suspension. But the best thing about this car? It can transform from a cozy shield against winter weather, to a summer cruiser in minutes.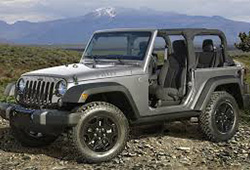 8.) Honda Odyssey: When it comes to cool cars, a mini-van isn't generally the first thing that comes to mind. However, we think there are some pretty awesome reasons why you should check out the Honda Odyssey. Firstly, it's generally accepted as one of the best minivans to drive. Secondly, it's incredibly roomy, with enough room for your whole family, and then some. And for all you parents out there, the 2015 model features a built in vacuum cleaner!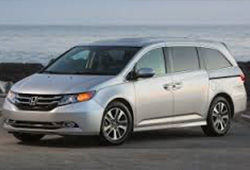 9.) Honda CR-V: In 2015 Honda brought the CR-V back, and they were not messing around. Almost everything about this model has been updated. With improved handling, suspension, and brakes, the CR-V is no joke. The 2015 is the most stylish version yet, and has an amazing fuel economy. Standard models also feature Honda LaneWatch, which makes parking a breeze!
10.) Ford Mustang: Of course, we couldn't make a list without mentioning the quintessential American car; the Ford Mustang. The 2015 model features the latest and greatest technology, and is one of the more powerful cars on our list. The Mustang's seamless transition makes driving it a breeze, but sets it apart from other sports cars by making it easy to drive on a day to day basis. You can never go wrong with a mustang!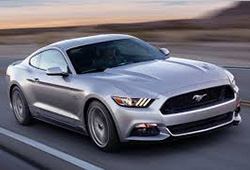 Let EveryAuto help you find the perfect new car: Search for New Cars Here!