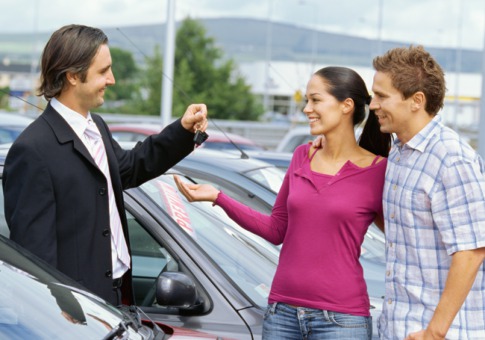 In 2015, the average price for a new car is $31,252, while a used car comes in at around $16,335, and both of those numbers are constantly changing. With the price of both new and used cars increasing each day, buyers should consider financing their vehicle purchase as a helpful way to assure they get the car they want.
The first thing that every buyer should know when it comes to financing a car, is that there are two types of financing available. The first type is called Direct Lending. Direct Lending means that an applicant gets financing directly from a financial institution; such as a bank, finance company, or a credit union. When you use direct lending, you are entering an agreement to pay the amount financed plus a finance charge over a period of time. There are several benefits to Direct Lending.
Two main advantages of Direct Lending:
1. You can ask several lenders about your financing options before you agree to them
2. You can also learn about your credit terms in advance before you go to the dealership.
The second type of financing is Dealership Financing. Dealership Financing refers to when an applicant gets financing through the car dealership where the vehicle is purchased from. The dealer may retain the finance contract, but more often than not, they will sell it to a bank or finance company, which is called an Assignee. The Assignee will then service the account and collect the payments. There are several benefits of financing through a dealership, too.
Two main advantages of Dealership Financing:
1. Dealership financing is definitely the most convenient, as they sell the cars and finance in one location and are often open late and on weekends.
2. Dealers work with a range of different banks and financial institutions, which means that they often have more options for customer financing, and they also have access to manufacturer sponsored, low-rate incentive programs.
Regardless of what type of financing you chose, it is important to be fully aware of all that financing entails. Research federal and state auto financing laws; these will help you better understand the process, ensuring that you get the best financing options available to you. You should also determine what you can actually afford when it comes to monthly payments and money down. The price you end up paying each month will depend on several factors – total price you negotiate for the vehicle, the annual percentage rate (APR), and the length of the credit contract.
A few final points to keep in mind:
1. If you are looking to trade in your current vehicle make sure that you have not gone into negative equity and that the dealership you are working with will accept trade-ins.
2. If you have a credit deficiency, you may need to get a co-signer. Be prepared and talk to someone who you think would be a good co-signer for you.
3. You should be prepared for a credit check and all that that entails.
Ultimately, if you do your research and prepare yourself, it shouldn't be hard to get a financing option that works for you!